WELCOME TO SAMOS
Your holiday home on Samos
The holiday home Katarina and the house Petros are located next to each other at a height of about 30-40 m directly above the Potami beach in the north of Samos, near the small town of Karlovasi. The two luxury holiday villas Villa Margarete and Villa Elise are slightly higher and both have their own inifinity pool. All 4 cottages have a veranda with a sensational view of the turquoise blue sea, the white beach and the deep blue, wonderful sky of the Aegean Sea.
Here you can see the beautiful Potami beach, on the opposite side of which the 4 holiday homes or villas are located halfway up, surrounded by green nature.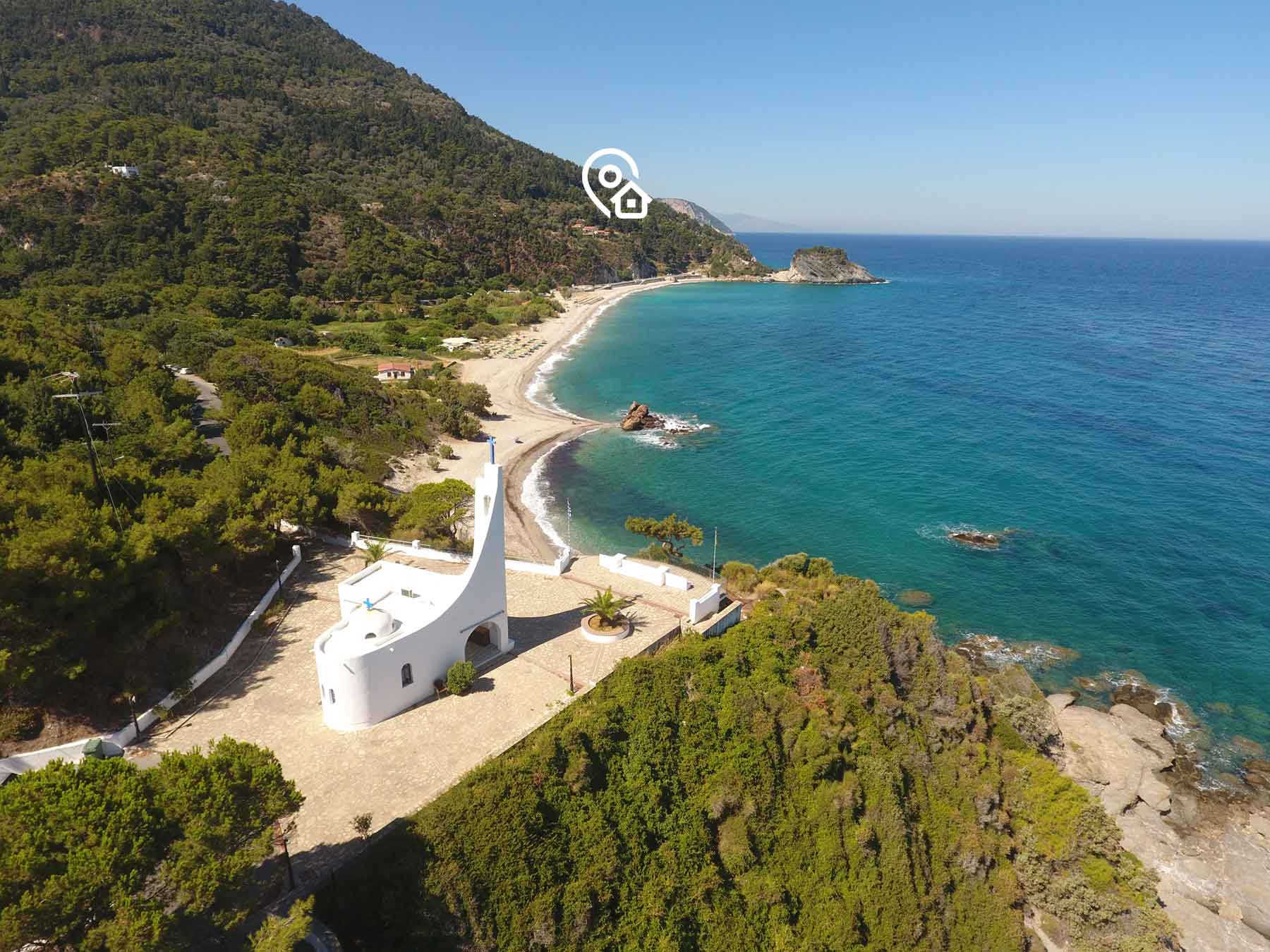 Four holiday homes in a fantastic location
In the most beautiful location of the beautiful Greek island of Samos we have four fantastically located holiday homes with overwhelming views for rent, which we would like to introduce to you on these pages. If you are not looking for standard tourism, but want to experience the beauty of the Samiot nature up close, this is the right place for you! The beach and the turquoise blue sea for swimming and snorkeling directly in view and the mountains and the green nature for hiking right in the back. What more could you want? At most, the breathtaking sunsets, which you can experience on the terrace every evening. The sun sinks glowing in the orange Aegean Sea opposite.
Contact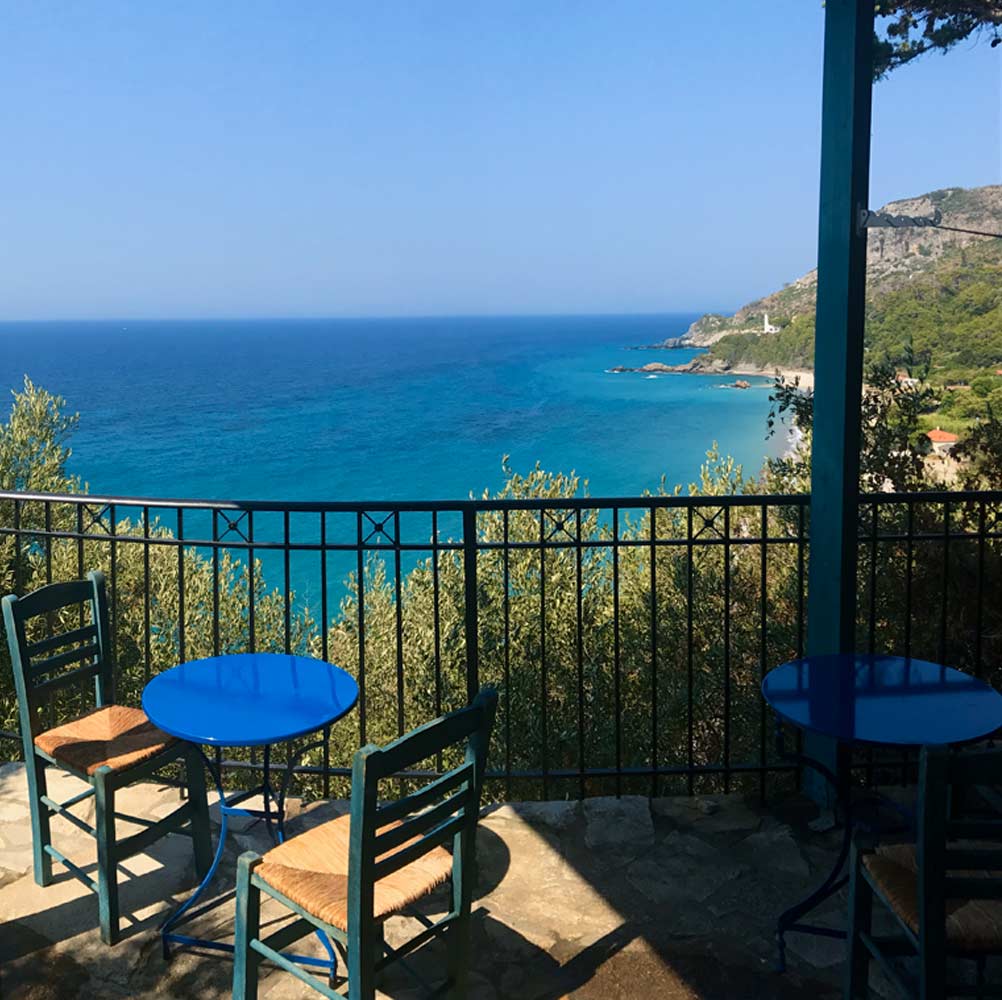 " To sit here and let the dear God be a good man…

A glass of Retsina … ,
a Greek salad … ,
and this fantastic view … "
How is it so good!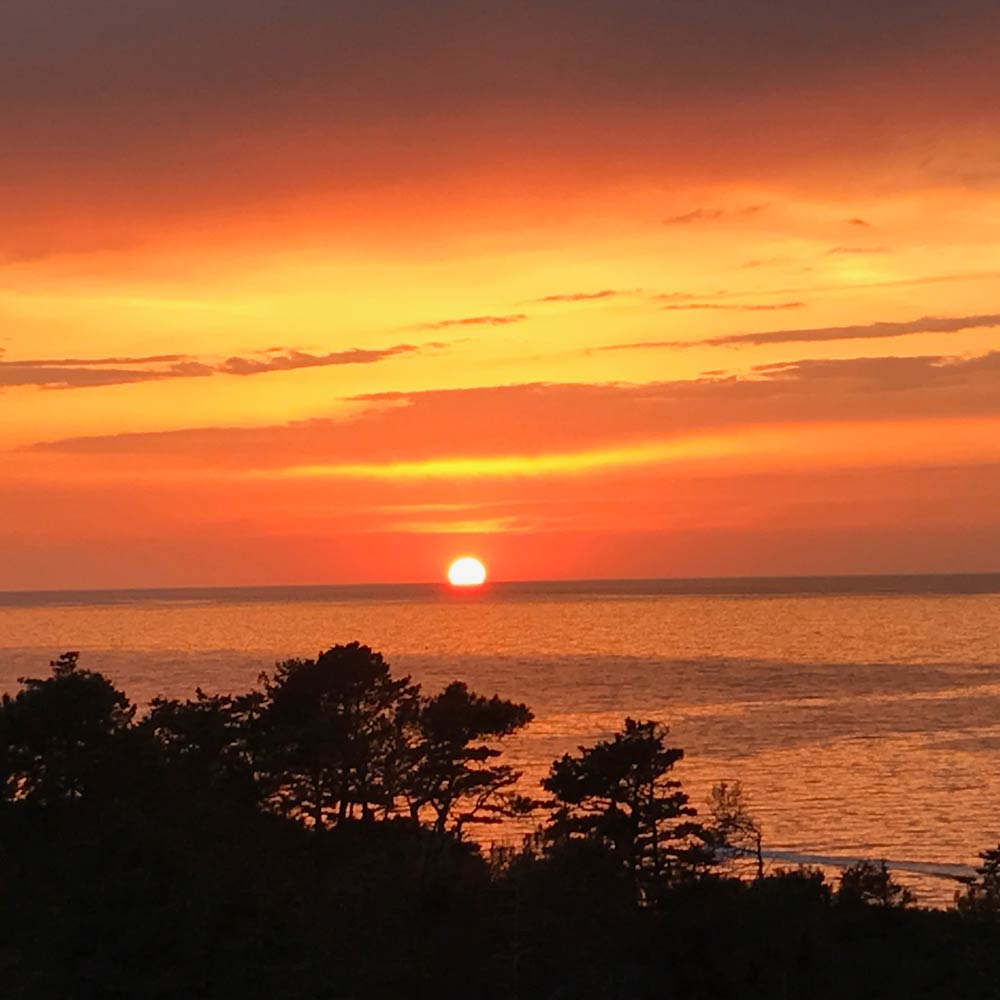 Andre Brüggemann
25/07/2023
Ein traumhafter Platz für einen entspannten Urlaub, … wir kommen bestimmt wieder 🙂
Wir waren für eine Woche im Juni in der Villa Elise. Seit 20 Jahren sind wir regelmässig auf Samos, aber dies ist für uns ein besonders schöner Ort, ankommen und sich heimisch fühlen. Vom Infinity-Pool schwimmt man bei grandiosem Ausblick direkt in die Ägäis. Das Haus entspricht wirklich den Bildern von der Homepage und bietet allen Komfort. Durch die höchste Lage hat man absolute Privatsphäre. Bei traumhaften Sonnenuntergängen ging die Zeit leider viel zu schnell vorüber. Wir kommen gerne wieder. Vielen Dank an Familie Neher für den wunderbaren Urlaub. Viele Grüße Fam. Knappe
Wir waren im Juni diesen Jahres in der Villa Katarina und das sehr spontan. Donnerstag Abend eine Anfrage gestellt und nur wenige Stunden später die positive Rückmeldung für den darauffolgenden Dienstag erhalten. Alles lief reibungslos ab und wir haben eine wunderschöne Woche in der Villa verbracht. Bei Meeresrauschen einschlafen und wieder aufwachen -es gibt nichts schöneres! Vielen Dank auch noch einmal an die Familie Neher für die Spontanität 🙂
Niklas Geiselmann
20/10/2021
Echt schön!
Familie Fieber
06/08/2021
Wir waren 2 Wochen Ende Juli in dieser wunderbaren Villa mit Pool. Sie ist für 4 Personen perfekt geschnitten und die überdachte Veranda bittet auch bei höheren Temperaturen ein schattiges Plätzchen. Es ist immer eine leichte Brise da und ein grandioser Ausblick über das blaue Meer. Wir haben uns sehr wohl gefühlt sowohl in der Villa als auch in Samos selbst. Die Tipps des Besitzers sind auch sehr hilfreich. Alles in Allem 2 super schöne und perfekte Urlaubswochen verlebt. Danke an Familie Neher.
Jochen Kuppinger
11/07/2021
Wow! Es ist vor Ort genau so schön wie auf der Homepage. Wundervolle Lage mit herrlichem Blick über das Meer und auf Potami Beach. Das Haus ist ein echter Hingucker und die Einrichtung und die technische Ausstattung sind einfach klasse. Uns hat nichts gefehlt. Und der Platz am oder im Pool rundet den entspanntesten Urlaub, den man haben kann, nochmal herausragend ab. Wir werden wieder kommen.
xrysoula restou
23/10/2020
Υπέροχο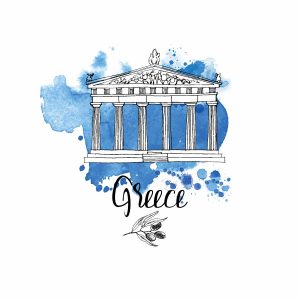 MY SAMOS VIDEOS
My YouTube Chanel
EVERYTHING NEARBY
Distances