WELCOME ON SAMOS
Your Holiday Home on Samos
The holiday houses "Villa Katarina" and "Villa Petros" are side by side 30-40 m directly above the Potami Beach. "Villa Margarete", which has a own pool, and "Villa Elise" are a little bit higher. All the holiday houses have their own veranda, with a sensational view on the torquoise sea, the white beach and the deep blue wonderful sky of the Aegean Sea.
Here you see the beautiful Potami Beach, and on the other side you see the holiday houses are situated  above the beach, surrounded by green nature.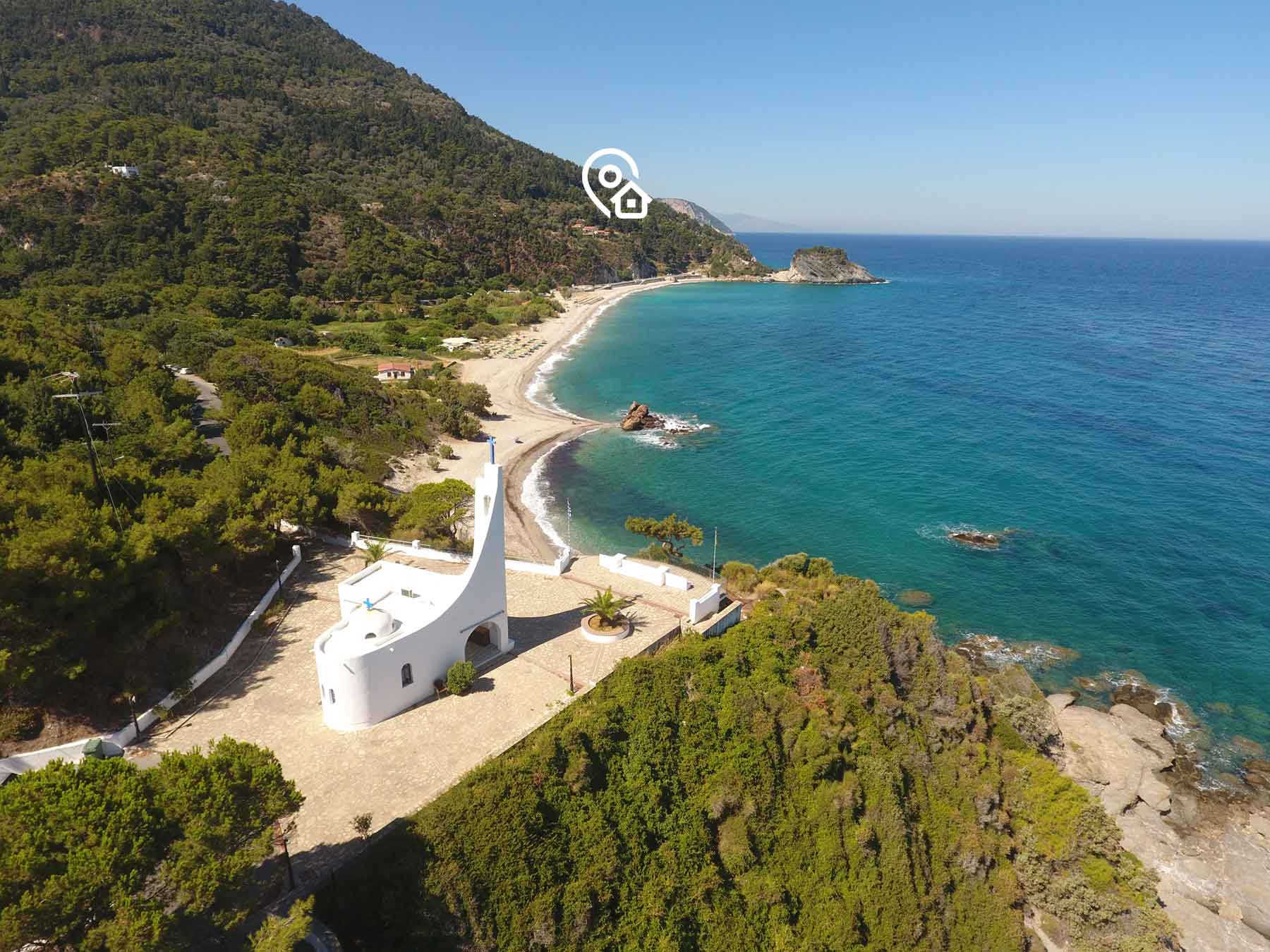 Four holiday homes in a fantastic location
In the most beautiful location of the beautiful Greek island of Samos, we have for rent four wonderfully located holiday homes with an overwhelming view, which we would like to present to you on these pages. If you are not after the standard tourism, but want to experience the beauty of the Samian nature up close, this is the place for you! The beach and the turquoise blue sea for swimming and snorkeling right in front of you and the mountains and the green nature for hiking right behind you. What more could you really want? At most the breathtaking sunsets that you can watch every evening on the terrace. The sun sinks glowing in the orange Aegean Sea opposite.
Contact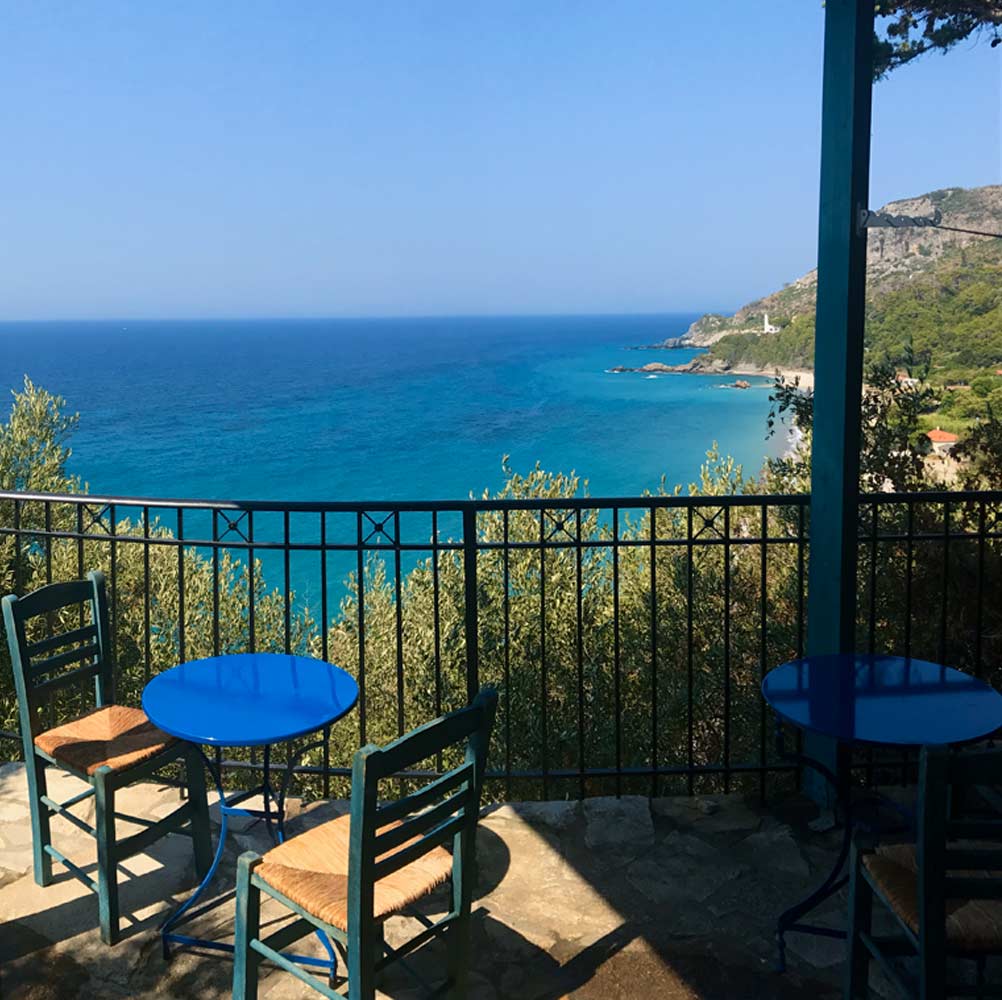 "To sit here and let God be a good man …
A glass of retsina …,
a Greek salad …,
and this dreamlike view … "
What else do you need? …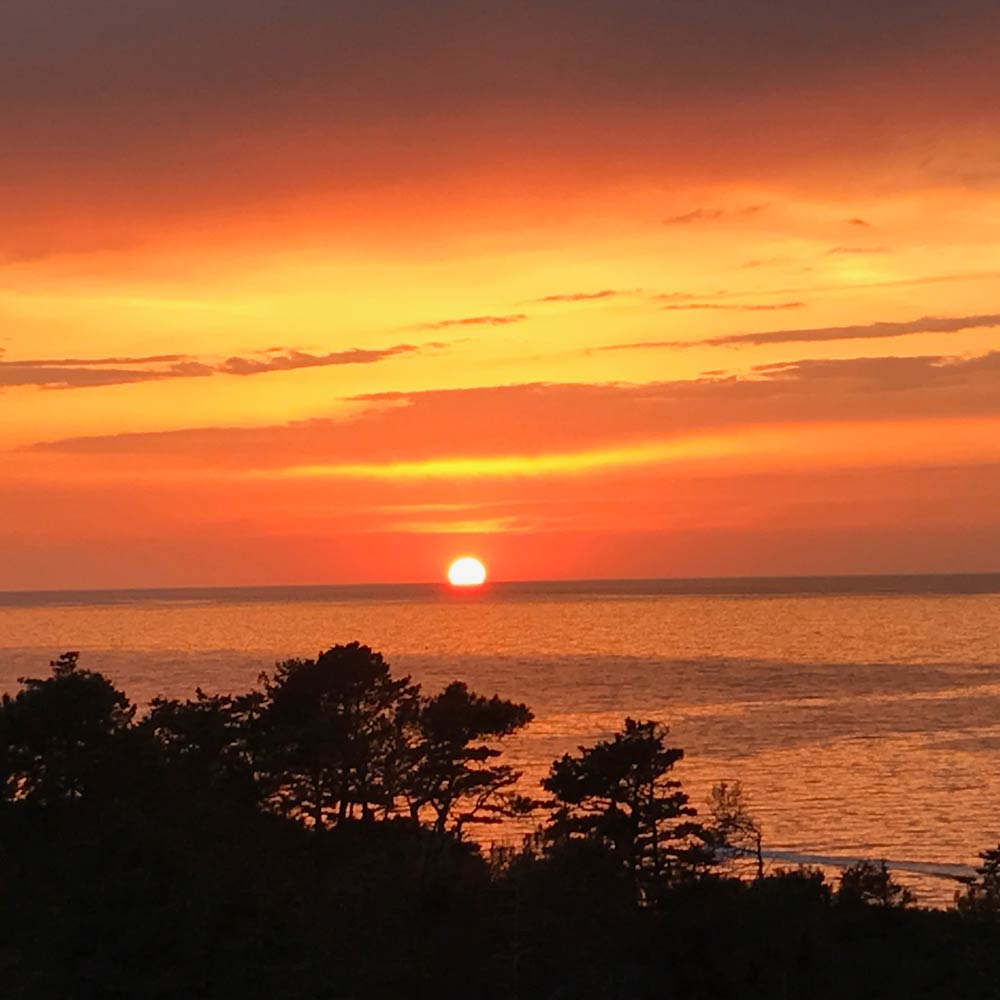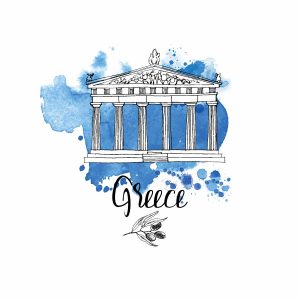 MY SAMOS VIDEOS
My YouTube Chanel